Lawyers Fighting for Veterans Harmed by Camp Lejeune Water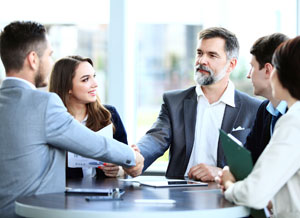 For more than 30 years, toxic waste was dumped directly onto the sandy soil of Marine Corps Base Camp Lejeune in North Carolina. Industrial solvents, benzene, dry cleaning fluids, lead, fuel and other toxic waste seeped into the water table and poisoned the water supply.
Everyone who drank the water at Camp Lejeune from the 1950s through the 1980s was exposed to harmful contaminants.
Hundreds of Thousands of Veterans at Risk
An estimated 900,000 active-duty and reserve personnel were assigned to Camp Lejeune while toxins were leeching into the water supply. Roughly, 500,000 of these veterans are believed to be still alive. Thousands of them have developed serious illnesses associated with consuming the contaminated water.
If you served at Camp Lejeune between 1953 and 1987 and later developed a health problem, you may be eligible to obtain veterans benefits. The VA disability attorneys of the Law Office of Michael James Kelley represent Marine Corps veterans who developed medical conditions and diseases after serving at Camp Lejeune.
Please contact our office to discuss your case and learn how we can help. We represent veterans throughout the Northeast from our offices in Boston, Providence, Rhode Island, and Nashua, New Hampshire.
Compensation for a Wide Range of Diseases
Numerous diseases are known to be linked to exposure to the contaminants in the Camp Lejeune water, including:
Kidney Cancer
Liver Cancer
Non-Hodgkin Lymphoma
Leukemia
Multiple Myeloma
Scleroderma
Parkinson's Disease
Aplastic Anemia / Myelodysplastic Syndromes
Other conditions associated with toxic exposure include:
Esophageal cancer
Breast cancer
Renal toxicity
Female infertility
Lung cancer
Bladder cancer
Hepatic steatosis
Miscarriage
Neurobehavioral effects
Success in Claims for Diseases Not on the VA's Lists
Even if your medical condition is not included on either of the above lists, you may still be able to receive VA disability compensation. We have won benefits for clients suffering from conditions ranging from diabetes to gynecomastia (enlarged breasts in men).
To learn if you have a valid claim for veteran's disability compensation, you should speak to an attorney who is experienced in VA benefits claims as soon as possible. Our law firm has successfully represented veterans throughout the Northeast in Camp Lejeune water contamination claims.
To arrange a free initial consultation, please call our Boston office at 617-523-1450, call toll free at 888-405-0600 or contact us by email.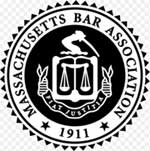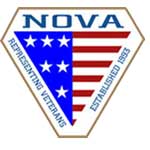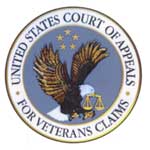 Examples of VA Health Claims
Social Security Disability