Providence, Rhode Island, Veterans Disability Benefits
Law Firm for VA Disability Benefits in Providence
From the early years of our country, veterans have received benefits of some kind. In the 1840s, they received grants of land. After World War II, they received education benefits and other assistance. There is a tradition of helping those who were willing to put their lives on the line for their country. Unfortunately, it has become increasingly difficult in recent years for vets to obtain needed disability benefits after suffering a service-related illness or injury. In some instances, it takes disabled veterans years to obtain the benefits they need so badly.
At our Providence law firm, Law Office of Michael James Kelley, we believe that the men and women who served our country deserve more. They are entitled to help and support if they became disabled in the line of duty. We owe them a debt, and our law firm is ready to help them collect it. We push back against denials and delays so that our veterans can obtain benefits after sacrificing so much.
How We Fight For Veterans
Our attorney has been fighting for veterans since 1994. Our firm uses his decades of experience to move cases through the system, helping vets obtain the VA disability benefits they are entitled to receive. Veterans need benefits for a wide range of reasons and each case is unique. Our lawyer has helped vets obtain benefits because they suffered:
Health problems and injuries from exposure to Agent Orange in Southeast Asia (Vietnam, Cambodia and Thailand) and other toxic substances in Southwest Asia (Kuwait, Iraq and Afghanistan)
Mental illness and psychological damage
Post-traumatic stress and linked conditions such as substance abuse
Hypertension
Military Sexual Trauma (MST)
Illnesses from bad water at Camp Lejeune
Aggravation of pre-existing conditions
Cancer from toxic exposure to exhaust, smoke, chemicals, insecticides and pesticides, and other harmful substances
Total disability (based on individual unemployability)
Our attorney helps veterans throughout the entire process, from their initial claims to appealsbefore the Board of Veterans' Appeals and the United States Court of Appeals after an initial claim was denied. Although each case is different, our goal is always the same: to minimize the wait and maximize the benefits for disabled veterans.
How Can I Pay an Attorney if I Am a Disabled Veteran?
In most cases, attorney's fees are deducted from the back benefits a veteran receives. Because the process often takes months or years, the retroactive benefits can be significant. As a result, we charge no attorney's fee beyond the amount we receive from the back benefits. If we are not successful in obtaining disability benefits for an injured or sick veteran, we charge nothing.
Schedule a Free Consultation with a Rhode Island VA Benefits Lawyer
For a free consultation with a Providence veteran's benefits lawyer, call our office at 401.288.3903 or contact us by email. Our attorneys represent veterans throughout the state, including Cranston and Warwick.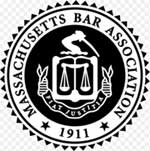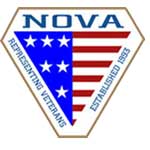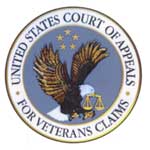 Examples of VA Health Claims
Social Security Disability