Providence, Rhode Island Social Security Disability
SSD Lawyer Serving Providence and All of Rhode Island
People are rightly leery about seeking Social Security Disability (SSD) benefits. There are many sad stories about disabled workers whose claims were denied, despite an obviously injury or disability. That is why it is criticalto have experienced and knowledgeable help when filing a claim for SSD benefits—benefits to which you are entitled because you paid for them throughout your working career. There is too much at stake for you to do anything else.
Handling SSD Cases at Every Level
At ourProvidence, Rhode Island, law firm, Law Office of Michael James Kelley, we have successfully represented thousands of people just like you since 1994. We have experienced first-hand the challenges and obstacles a disabled person faces when applying for benefits from the Social Security Administration. We stand by our clients at every stage of the process, from initial application to hearings and appeals that include:
Requests for reconsideration
Appeals before administrative law judges
Appeals before at Social Security's appeals courts
Appeals in federal court
Cases seldom go to federal court. However, when they do, our lawyer is ready to fight for your benefits and your rights. Our firm has handled numerous SSD appeals in federal court. We have assembled a significant record of accomplishment with cases at this level and have achieved significant wins for our clients in court. You can trust our firm to handle your case effectively, no matter how far it needs to go.
I Can't Afford an Attorney. What Should I Do?
It turns out that you can afford a lawyer. That is because our firm will not charge you an attorney's fee until and unless we obtain benefits for you. Moreover, attorney's fees are set and overseen by the federal government; there is little difference among the fees charged by SSD attorneys. For that reason, it pays to look around for the most experienced and knowledgeable lawyer.
Here is how our fees work in SSD cases: We take our fee from the retroactive benefits awarded to you at the end of the claim process. Because the process sometimes takes months or years, the retroactive benefits can be a sizeable amount. We don't take any of your future benefits for our fee. In the unlikely event you receive nothing, we charge nothing.
Call for a Free Consultations with a Rhode Island SSD Benefits Lawyer
For a free consultation with a Providence Social Security Disability lawyer, call us at 401.288.3903 or contact us by e-mail. We serve Rhode Island clients throughout the state, including Cranston and Warwick as well as Providence. Learn how we can help you get the SSD you need and deserve while you focus on your health and our medical treatment.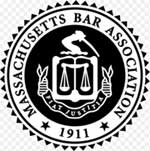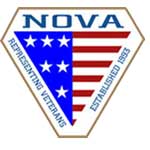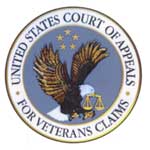 Examples of VA Health Claims
Social Security Disability